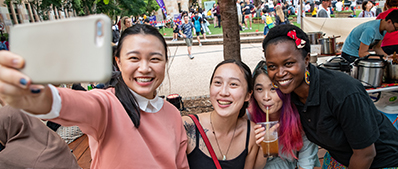 UQ Mates
Get the most out of your time at UQ, meet new people with similar interests to you through our very own free social network, UQ Mates!
It's free, open to all UQ students, and accessible all year round so sign-up and gain access to the social scene at UQ. Once in, you can opt-into interest groups that suit you and chat, attend on campus meet-ups, events or Brisbane outings with like-minded students.
Looking for something a little more constant? You can also join regular weekly meet-up programs based on your selections.
The program will open in Semester 1, 2018.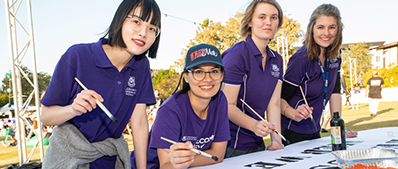 UQ Mates Leadership Team
UQ Mates Leaders are instrumental in engaging and enhancing students sense of belonging through building a social community for UQ students.
Mates Leaders engage the UQ community through facilitating & leading online discussions and meet-ups both on & off campus. There are two UQ Mates Leadership opportunities on offer; UQ Mates Events Leaders and UQ Mates Group Leaders.
If this something you would like to get involved in as a volunteer then find out how to join the team!
Leadership opportunities are now open.